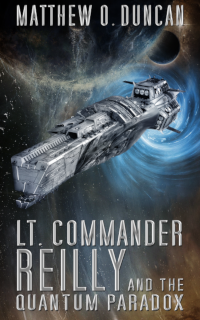 Coming Soon
Things were looking up for Jack. He and Kayla had married, were expecting their first baby and moved into a nice house on New Harmony.
Kayla was due to give birth any day, but Jack is pulled away on a case that could threaten their newfound happiness and the peace of their Alliance.
An alliance starship, believed to have been destroyed seventeen years ago during the war, has mysteriously appeared without its crew. Their investigation creates more questions than answers as it leads them to an unexplored star system where the war had never ended.
The Lt. Reilly series continues in this epic space adventure.
Preorder on Amazon