Author's Bio
Matthew O. Duncan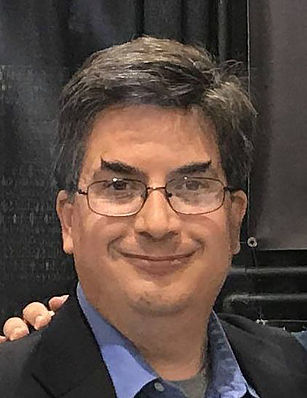 In my own words.
"On my first date with Carleesa, she asked me what I liked to do for fun. I told her that I liked to write stories. She asked me to tell her one and as I recited the basics of one of my tales she listened with great interest and became my first real fan. A year and a half later we were married.
Writing had never been a real money maker for me, more of an escape and a dream of one day having a million people love my work and seeing my stories on the big screen starring Hollywood's best. Yet life gets in the way. I had won a number of awards for writing, mostly the plays I created while in school, but opportunities to produce plays or print short stories became more difficult to pursue as we started a family and my career in business management progressed up the ladder of middle-class success.
Yet life rarely goes the way we plan. When the recession hit, I found myself out of work, burning through our savings and at risk of losing our home to foreclosure. To say I was at a low point would be an understatement. That year, on my birthday, Carleesa went out and bought me a copy of The Writer's Market. A book I used to buy myself every year when I was trying to sell my work. She gave it to me with a message. "I love you. No matter how bad things get, I never want you to give up on your dreams." That was the moment that renewed my spirit and gave me the inspiration to become a professional writer.
There was a story I had been kicking around in the back of my mind for a few years. An idea for a screenplay. I wanted to get it out on paper, but I wasn't sure how to start. The idea was not much more than a couple of characters, a few incidents, and an incomplete plot. I needed to outline it first before I could write it out. So I decided to do it as a short story first. For some reason, I had this odd phrase in the forefront of my mind that I felt I should use. "In the light of darkness, silence is king." I don't know why, other than it was a random thought that sounded interesting. So I put it down on paper and then justified it. That created the first moments, which became the first scene, which became the first chapter. After a couple of weeks, I had 44 pages, three chapters and the beginning of a novel.
At that point, I gave up on the screenplay idea, not because I didn't think it would make a great movie, I still think it would be fantastic on the big screen, but because I was loving writing it as a novel. Scriptwriting can be very limiting. You have to leave a lot of room for the director, designers and actors to bring their own art to the craft, but a novel is all the writer. You get to paint the entire picture, and no one looks over your shoulder to tell you todo something different, at least not on the first draft. Yet you do have to deal with editors, but they only get it after you get your entire story on paper from beginning to end and then when they give you their notes, you get to be the one to decide what changes and what stays.
In 2014 I was ready to publish my first novel, but by then most legitimate publishers were not taking on very many new writers and those who did only took manuscripts represented by agents. I tried to get an agent, but I couldn't find one that was taking on any new writers in science fiction or fantasy. I was prepared to deal with rejection but didn't realize how difficult it was going to be to just get someone to look at my work. The few publishers who were interested in working with me would only do so if I paid them for editing, art, marketing, and distribution, on top of giving them the rights to my work and the lion's share of the royalties.
In my research, I met a lot of writers online who were self-publishing because it gave them more control over how much they spent and they got to keep the rights and royalties. there was an on-demand publisher I had work with before when I had published some books on theater and management, and after doing some more comparisons, I found that Lulu offered me what I was looking for, full online distribution in print and e-book with no out of pocket cost. I found my own editors and an artist that I liked and brought it to market myself.
Was my first book a success? Well, that depends on how you define success. Having very, very limited funds for marketing, I sold less than 100 copies that first year. Yet, everyone who read it only gave me positive feedback. Those who took the time to write reviews on Amazon and Barnes and Nobles websites all gave glowing reviews. Most were five stars. My audience was small, but my work was loved, so I call that a success.
In 2016 I published my second book, The Last Flight of the Phoenix and debuted it at the Phoenix Comicon. That was the best event as over 80,000 sci-fi, and fantasy fans diverged on the four-day event, many looking for the latest in books. I nearly sold out of my inventory of both books and tripled my fan base.
The following year I returned to the Phoenix Comicon ready to repeat my success and grow my fan base. I had hoped to have my third book there to premiere, but as I'm still working a 50 hour a week day job to keep a roof over my family's heads, I wasn't able to get past the first draft stage in just one year. I did well at the event, selling as many books as I did the year before, but I was surprised at how many people came up hoping to find the next book in the series. It's one thing to have people say they like your work, it's a whole new level of joy when they come back asking for more.
My third book, The Prophet's Stone, premiered at the Phoenix Comic Fest in May 2018. Currently, I'm working on book four in the New Terra Saga series and a spin-off book. I'm also working with an audio-book producer to have my books recorded and made available on Audible. The first book should be ready in the audio format in the fall of 2018.